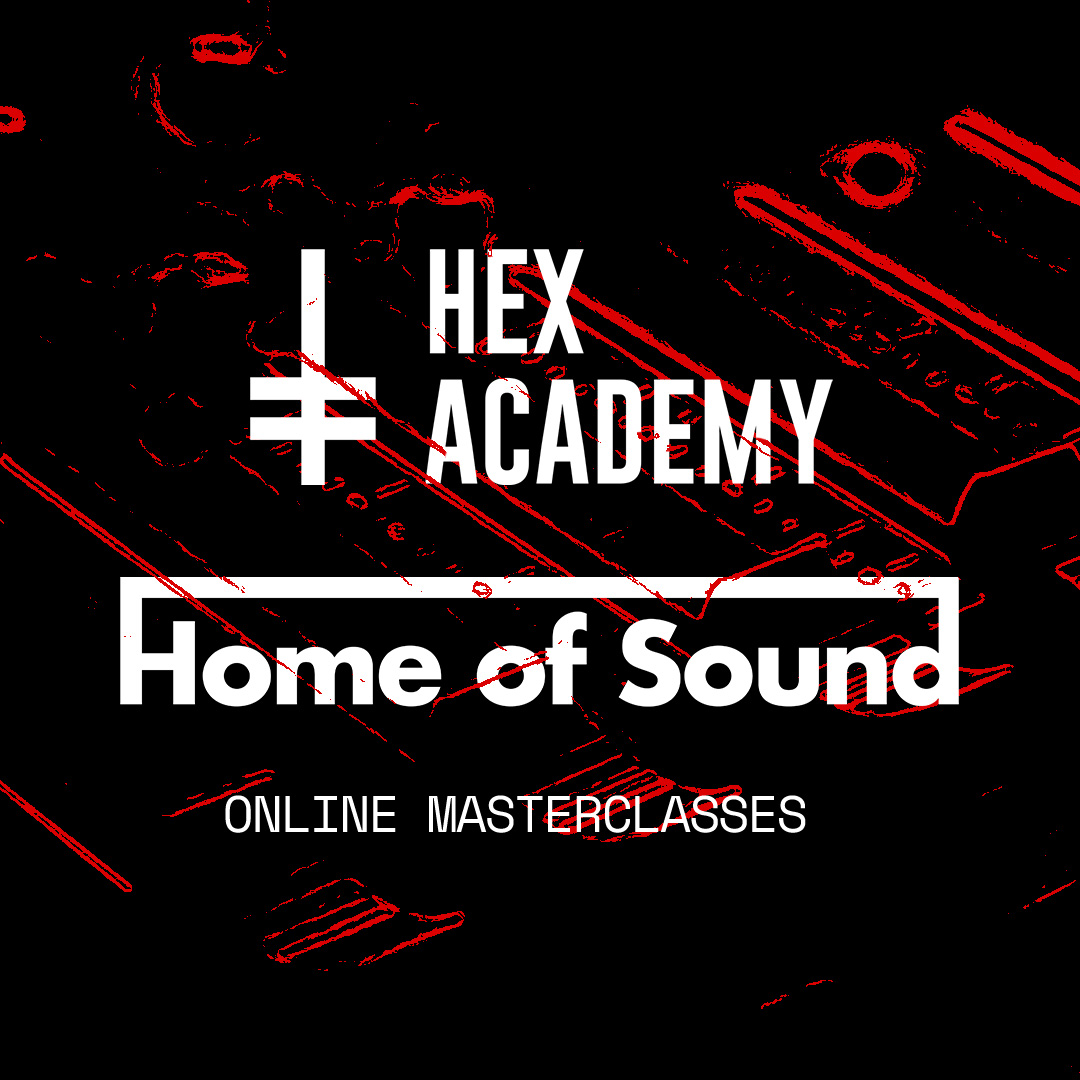 HoS x HEX
Home Of Sound and HEX Barcelona together curate a series of 3 masterclasses on Music Production Workflow, Managing Royalties and Shaping Your Brand.
The full program below:
11 May 21: "Anarchic approach" - how to stimulate momentum in music production and let creativity flow naturally w/t Paolo Ferrara aka PØLI -

here

25 May 21: Royalties, Copyright, Licensing - How to get paid fairly and avoid screw-ups w/t Pete Saville [founder of Carbon Logic and cofounder of Split Music, Syncing Agency/Label] -

here

08 June 21: How to build and maintain an innovative music brand w/t Paolo Ferrara aka PØLI and Lorenzo Raganzini [founders of HEX Barcelona] -

here
You can get single classes or get the full HoS X HEX Series at a discounted price.
Interactive Q&A available throughout the live class and recording access included.
See you soon home.
How this works
Get your ticket to join us:
⚡ If you buy a ticket you will find the recording of the Masterclass in your HoS account within 3 working days from the live class (even if you do not attend the live event) - no need to message us for asking about the recording
⚡ Get this masterclass now and receive automated receipt and confirmation
⚡ You will receive an email with the link to the Zoom meeting 30 minutes before the start of the class on the day (remember to check your timezone - i.e. via a free time converter)
⚡ In case of any issues (i.e. the link didn't reach you 15 mins before the class starts) DM us via Instagram, so we can troubleshoot fast and get you in!)